Alyn  Kitchen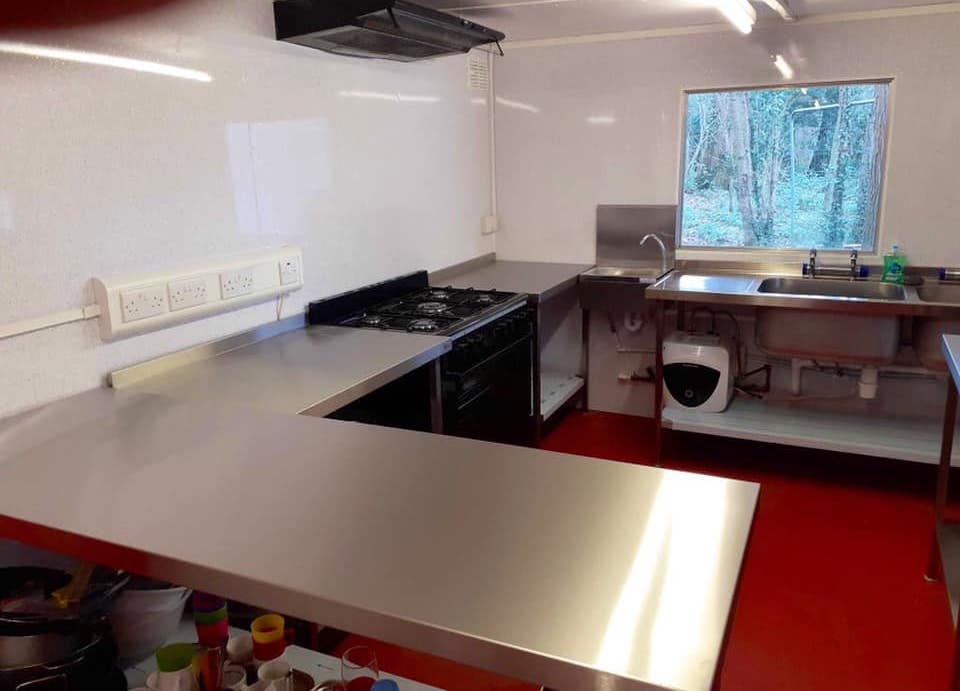 Alyn Lodge includes a kitchen and dining room which will sit 25 people.
Clywedog Kitchen

Clywedog Kitchen is our second kitchen which also has a dining area and will seat up to 25 people giving campers more access to kitchen facilities if required.
Funding for this building was from the Welsh Assembly Government through the Rural Development Plan key fund.
Dee Lodge Classroom
Dee lodge is ideal for meetings, training sessions. Digital projector with surround sound – great for training CDs and sleepover/film nights.
Shooting gallery
The shooting gallery can be turned into a multi-purpose indoor room if required.
Outdoor shelter
Outdoor shelter for wet weather activities or picnics.


Toilet block
New for 2018 we installed brand new toilet and shower facilities to enhance the camper and visitor experience. 6 individual toilet cubicles and 4 individual showers give more privacy and avoid a shared area which young people tell us they don't like.